Well, another birthday has come and gone.
And now, I am officially 14.
That means I'm no longer a first-year teenager.
Now I have one whole year of experience with being a teenager.
My actually birthday was SO. MUCH. FUN!!!!!
I woke up at like 4:30. I can never sleep on birthdays or Christmases.
So I tried to let my mom and brother sleep, as much as I could bar, and then when I finally couldn't take it anymore, I woke them up at 5:30.
Then I opened up my presents (:
I got two CDs, a My Chemical Romance CD, and an Arcade Fire CD.
The MCR one was their Welcome to the Black Parade album:
It was pretty good. It was a little too hard core fir my taste, but I liked some of the tracks.
The Acrcade Fire CD was from their Funeral album: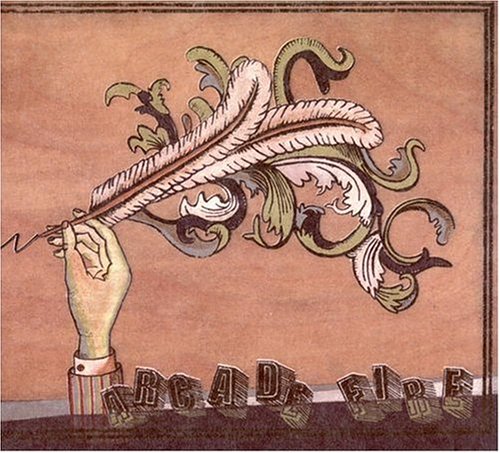 GREAT album. I LOVE their music.
I also got a new boombox to play my CDs on. I have lots of music on my iPod, and not so many CDs, but the ones I do have are:
I don't have your usual run-in-the-mill taste in music. Of course, I love lAdy Gaga, T-Pain, Flo Rida, M.I.A, The Ting Tings, The Black Eyed Peas, Linkin Park, and all your usual modern day artists, but I love the old classics too.
So, anyways, I also got a book:
And my boombox that I mentioned earlier which is also a radio, and can play through my iPod:
But I got two INSANELY amazing gifts.....
One, the most beautiful Tiffany & Co. sterling silver Princess clasp necklace:
Oh, and I also got a really cute Coach over-the-shoulder satchel: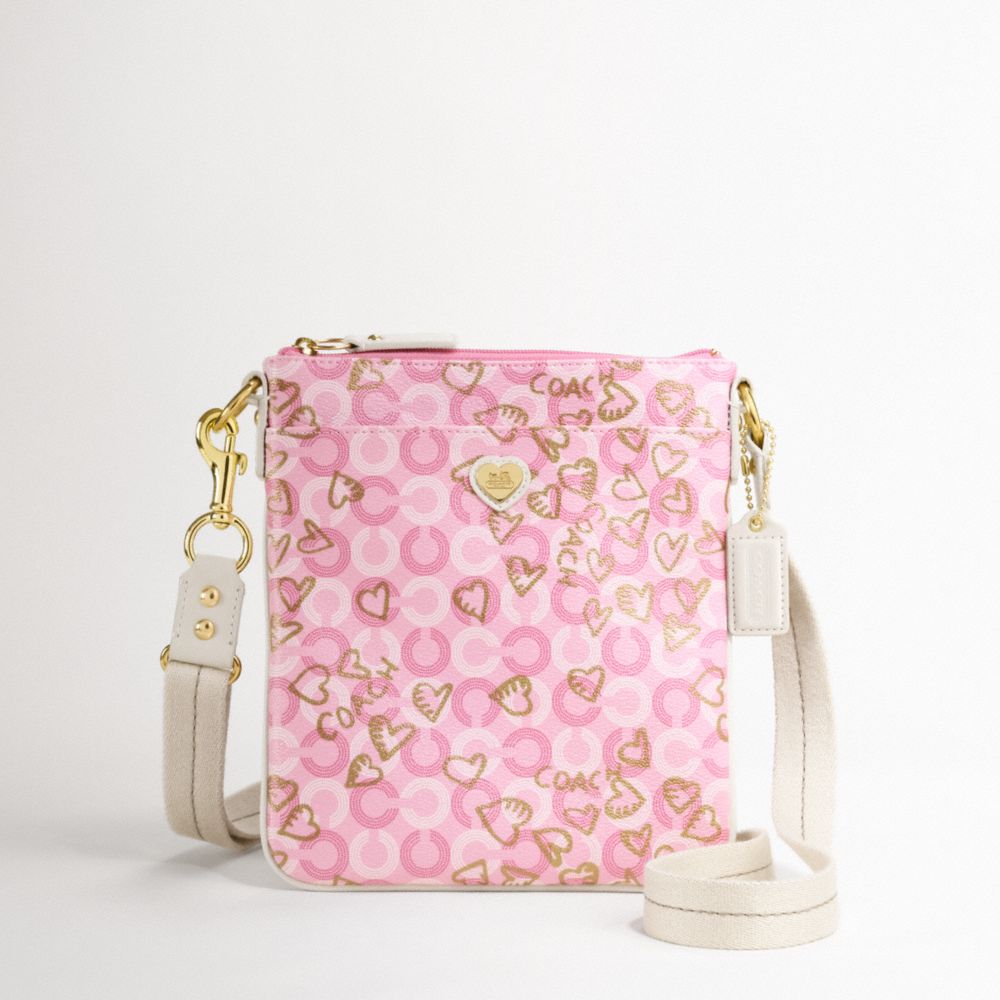 Its really cute. It kinda goes over the shoulder and it has those little gold hearts on it (:
So, yeah! Thats what I got from my mom & brother.
From my dad and my stepmom I got a wallet (purple plaid), some candy&aJapanese soda&marshmallow Fluff, some black and yellow and dark purple Roxy flip flops, a hot pink bathrobe, some bright green hanging bedroom lights, a 100$ Visa gift card, and a 30$ gift card to Borders bookstore.
So, then after the presents, me & my mom & brother went swimming at our friend Julia's house (they have an amazing pool, and a little fountain thing) and then I came home and watched my movie and listened to my stereo, and then we went out to dinner at Olive garden with Tiffany (love you Tiff!) and then we all came back to my house for cake :) My mom made white cake with chcolate frosting (my favorite!). While she was baking it(she insisted that she didn't need any help, she wanted it to be a surprise) me & Tiffany cranked Michael Tolcher on the stereo, and played this game that Lauren calls bennis (inside joke ;D) where you basically just hit a beach ball back and forth with tennis rackets while making Japanese noises everytime you hit it. Oh yeah, we're cool. ;) haha!
So, anyways, now its today. I went party shopping!!!!!! (BTW, I decided to make the party neon themed.)
*2oo multicolored balloons
*10 cans of bright multicolored silly string
*Multicolored striped streamers
*3o of those party poppers
*40 strings of brightly colored beads
*A gold medal that says "Winner!" for the winner of the dance contest
*a 50 pack of multicolored Glo Sticks
*and this cool thing that is like a mold to make star shaped ice cubes
IM SO EXCITED!!!!!!!!!!!!!!!!!!!!!!!!!
I have Tiffany bringing her disco ball, and her colored disco ball, and I have a blacklight, a strobe light, and a fog machine.
All I ned now is the candy, chips, & soda!!!!!!!!!!!!!!!!!!!!
This is gonna be one kick-butt party!!!!!!!!!!!!!!!!!!!!!!!!!!!
Well, yeah! Thats an update on everything (:
oops! But first, before I leave, I'm gonna do the random fact of the day:
THE WORLD'S YOUNGEST PARENTS WERE 8 AND 9. THEY LIVED IN CHINA.
Here, take some more random facts, since I've been gone so long.
WOMEN CAN HEAR BETTER THAN MEN.
YOUR NAILS GROW FASTER IN SPACE
THE MAJORITY OF SUICIDES OCCUR ON A MONDAY
THE FIRST COUPLE TO BE PICTURED IN BED TOGETHER ON TV WAS FRED AND WILMA FLINSTONE (:
Ok, thats all you get. Until next time (: