HEY GUYS!!!!!
So, I told you yesterday that I would be back to fill you in on all the detail of my summer life... so I'm going to do that now(:
Serena keeps her promises!
Ok, so first thing is first, I a in Minnesota. I come to Minnesota every summer and winter to visit my grandparents, cousins, aunts, uncles, etc. etc.
I would say I prefer the summer though. For a number of reasons.
Here are all the things I like to do during my sumers in Battle Lake, Minnesota.
Swim in the lake
Go clam diving
Play mud football with my uncles
Bake apple pies with my grandma
Go exploring in the forests
Go deer/bird watching in Glendalough State Park
Roast marshmallows and hot dogs in the fire pit by the cabin in the woods
Jump off the Spillway. (The Spillway is a bridge that all the kids in Battle Lake jump off of into the river below. Then, you swim under the bridge, grab the rope that some kid tied there, and swing into the current, which takes you up to the shore. Here I'll try to find a picture for you:
This picture was taken before they put the rope on, and it doesn't show the little mini waterfall drop off thing that was added later on.
Other things I like to do...
Go waterskiing
Go to the treehouse, and swing on the tire swing
Go tubing on the back of the speedboat
Go to Granny's Pantry ( the local town's ice cream shop)
By the way, their "town" consists of about five buildings. Granny's a hardware store, the post office, the market, and the library. You have to drive an hour away, into Fergus Falls just if you want to see a movie. The nearest Target or WalMart is two hours away!
So those are basically my favorite things to do.
Oh my goodness! I have to tell you about our 4th of July tradition.
Every year, we decorate our boat with American flags and red white and blue streamers, and Otter Tail County has a little town-wide boat parade, where all the boats parade around Battle Lake, past the judges booths on the lake shoress. The judges tally your scores based on spirit, decor, and cheering. Then, they present the winner with a gift certificate to Granny's. How do they know who to send the gift certificate to, you ask? Because EVERYBODY knows each other here. Our family has won the boat parade contest every year for the past 3 years in a row. So I hope we do this year too (:
Then, after the boat contest, we head into "town" for the 4th of July celebration. There is candy, floats, streamers, confetti, face painting, turtle races, water balloons, and just overall good fun(:
Then, we head back home.
My grandparents have a lot of houses. 6 cabins, a lodge, and one primary residence. Right next to their primary house, there is a vacant lot, with nothing in it.
That is where we play mud football, volleyball, and other kinds of stuff. That is also where we have the fire pit to roast marshmallows and hot dogs.
Then, when the sun goes down, we start roasting out stuff, and watching the fire works go off from across the lake.
OMG. One summer, we were attacked by fishflies on the 4th of July at night while we were watching the fireworks. In case you have never seen a fishfly, this is what one looks like: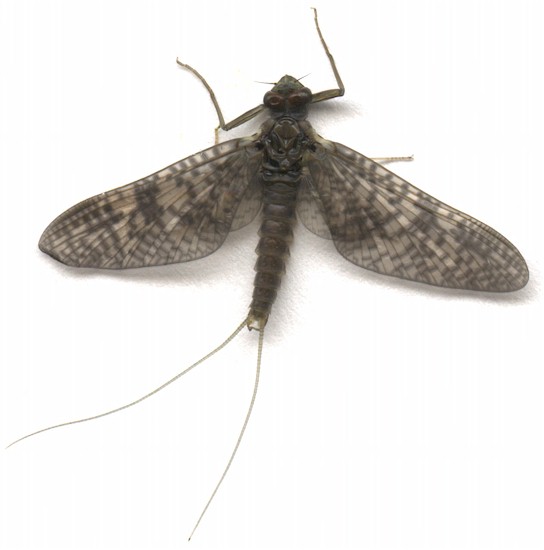 Gross, huh?? Still to this day, we don't know why they attacked us. We were just simply watching the fireworks when all of a sudden, they started raining down on your heads! Getting tangles in our hair, falling down our shirts, squirming in our laps.
So, we frantically covered our heads with our blankets, and screamed and ran inside. It was terrible.
Well, I'm sorry this has been a little bot of a short post, but it's time for the boat parade!!! So I have to go now!!
Bye guys!
Happy 4th of July!
xoxo
-Serena